Foreclosure (Commercial and Residential)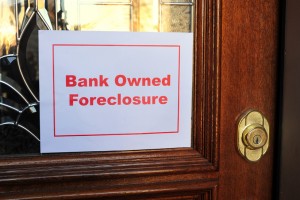 Foreclosure is the formal judicial process of taking possession of a mortgaged property after a default has occurred. In Florida, an individual or entity seeking to take possession of a mortgaged property via foreclosure action must institute a foreclosure lawsuit against a homeowner/borrower in the county where the mortgaged property is located. Foreclosure actions can be instituted against a homeowner/borrower for many reasons, but the most common is a homeowner/borrower's inability to make his or her monthly mortgage payments.
If you have already missed a mortgage payment, are at imminent risk of doing so, or have been served with a foreclosure summons and complaint, do NOT panic. You still have options to avoid a foreclosure judgment and public sale of your property. First and foremost, we recommend contacting a competent foreclosure defense attorney with proven results. There are many who hold themselves out as seasoned foreclosure defense attorneys but be cautious in your decision to retain. When interviewing a potential foreclosure defense attorney, be sure to inquire about attorney's fees and costs, alternatives to avoid foreclosure, defenses to foreclosure, pace of litigation, possible outcomes, contested trial strategies, and the appellate process. Be sure your attorney can handle all aspects of your case from start to finish and explain the entire foreclosure process honestly and completely. Most importantly, make sure your defense attorney assesses your individual circumstance while accounting for all factors unique to your case and crafts a tailored plan of action to accomplish your desired objective.
Contact G & B Attorneys via phone, email or stop by for a consultation.
© 2015 G and B Attorneys. All Rights Reserved.